Upcoming Academic Conferences

WELCOME TO THE CENTER FOR SCHOLASTIC INQUIRY!

Fall, 2016

Location to be announced May 2015

October 28-30, 2015

Charleston, SC

Registration opens December 1

The Center for Scholastic Inquiry is an international organization committed to serving and saluting professionals and academic researchers who have devoted their training and careers to education, business and the behavioral sciences.  The CSI seeks enthusiastic practitioners and professionals who are dedicated to discovery and evidence-based practice in the following (and related) areas:

​• Information Management Systems

• International Business

• International Politics

• K-12 Education

• Leadership

• Learning

• Management

• Marriage and Family Therapy

• Memory and Learning

• Relapse Prevention

• School Counseling

• School Social Work

• Social Movements

• Special Education

• Social Structure

• Teaching

4857 Hwy 67, Suite #2

Granite Falls, MN 56241

Copyright 2012: Center For Scholastic Inquiry. Academic Research Conference. All rights reserved.

​• Accounting

• Adolescence and Youth

• Adult Development

• Adult Education

• Aging

• Alcoholism and Drug Addiction

• Alternative Education

• Applied Psychology

• Business

• Business Administration

• Business Ethics

• Business Law

• Change Agency

• Clinical Counseling

• Clinical Psychology

• Clinical Social Work

​• Community Social Work

• Developmental Disorders

• Developmental Psychology

• Early Childhood Education

• Education Administration

• English as a Foreign Language

• English as a Second Language 

• Environmental Psychology

• Facilitation

• Finance

• Foreign Trade

• Guidance Counseling

• Higher Education

• Human Development

• Individual Therapy

• Information Systems

​At CSI, you choose the level of scholarship that is right for your professional development.

The Center for Scholastic Inquiry (CSI) hosts premier destination 
academic research conferences
 and publishes scholarly 
peer-reviewed academic journals
. The Center for Scholastic Inquiry seeks out and highlights leading academic research in education, business and behavioral sciences to support superior, break through research and establish a platform to recognize and celebrate luminaries, pioneers and practitioners in the professions of education, teaching, business, sociology, psychology, social work and related counseling fields.
Each of CSI's 
education, business
 and 
behavioral science conferences
 and academic journals is designed to perpetuate thought leadership in the fields of education, business and behavioral sciences. With inquiry-focused conferences centered on leading edge academic research aimed at identifying and advancing best practice and promising innovative methods, attendees will be rejuvenated, inspired, empowered and equipped to be leaders and agents of change.
Education, business and behavioral science practitioners and professionals serving at any level, Pre-K through graduate education, and in any capacity will find their pedagogy challenged, their methodology enhanced and their professional practice enriched by participating in CSI's education, behavioral science and business research conferences and reading CSI's juried academic journals.

The Center for Scholastic Inquiry aims to elevate the professions of education, business and behavioral science by fostering academic research, stimulating scholarship and endorsing thought leadership. CSI is the preeminent source for education, business and behavioral science professionals interested in enhancing their practice by learning about contemporary advancements, revolutionary methods, influential trends, best practice models and leadership techniques.

Premier Education, Behavioral Science & Business Research Conferences







WHAT HAPPENED IN MINNESOTA?

What happens with CSI does not stay with CSI.

Present with Center for Scholastic Inquiry and become internationally recognized for your research.​

Learn more about our fusion of great research and powerful professional development!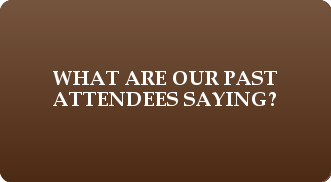 What?

Yes, it's true.  All three CSI Journals are going open access immediately!  We have a nominal ($95) manuscript review fee but NO publication fees with CSI.  Be sure to check out our manuscript submission guidelines and great optional editing services . 

SPECIAL ANNOUNCEMENT

CSI JOURNALS GO OPEN ACCESS