RESEARCHING PROFESSIONAL PRACTICE IN EDUCATION, BUSINESS AND BEHAVIORAL SCIENCES

Research Scholarship Recipient

Dr. Frederick Smiley 

Dr. Frederick Smiley, Montana State University-              Northern,  is our most recent research scholarship recipient.  We are proud to support Dr. Smiley's research "Compassion Fatigue: Teacher's Perspectives and Applications".  

All CSI members are eligible to apply for research funding.  Each quarter, we award one $250 grant to be used by members to subsidize research initiatives.  

4857 Hwy 67, Suite #2

Granite Falls, MN 56241

Copyright 2012: Center For Scholastic Inquiry. Academic Research Conference. All rights reserved.

CSI Membership | Academic, Behavioral Science & Business Research Conferences
Our members receive some of the best value for their money in the industry. Some of our exclusive member benefits include the following:  

1. Receive Membership Kit

Our members will receive special appreciation gifts at each conference they attend. Gifts will be available at the conference registration desk. 

2. Receive Membership Certificate

All CSI members will receive a formal certificate of membership to document their active involvement   in an international research institute and contribution to the body of research in their field and others.

3. Gain Visibility

As a member, you may submit a work/service précis to be highlighted on our website and in our newsletter once per year. Understandably, only work that is in line with CSI's mission can be highlighted.

4. Receive Special Invitations to Member-Only Events

Members are invited to attend special conference events like wine-and-cheese receptions, cocktail-and-appetizer hours, panel discussions and topic-development round tables.

5. Receive Member Discounts 

Save 5% on standard conference registrations, coaching clinics, evening intensives, editorial fees, publication fees and publications.

6. Access Research Endowment

All members are eligible to apply for research funding. Each quarter, CSI awards one $250 grant to be used by members to subsidize research initiatives.  
Click to apply for a scholarship
. 
7. Participate in Executive Board Supper

At each conference, the CSI Board convenes for a supper meeting. As a member, you will receive an invitation to join us and a voucher toward your meal.

8. Receive Event Scholarships

All members are eligible for our event scholarship drawings. Prior to each conference, we will draw one member's name to receive an event scholarship which waives the registration fee for an upcoming conference (must be utilized within one calendar year).

9. Contribute to Peer Review

All members will have the opportunity to participate in refereeing of accepted papers prior to publication. Based on field expertise, from time to time, members will be invited to participate in a community of experts to conduct double-blind scholarly peer review. Members who contribute to this important process will receive a formal certificate of acknowledgement.

10. Invite a Colleague

All members are eligible to share two visitor's invitations per year. Members receive a 25% rebate on their standard conference registration when a colleague they invite attends the same conference, too.

The annual fee for an individual membership to The Center for Scholastic Inquiry is only $125. This rate is a savings of almost 40% over some of our top competitors. 

JOIN TODAY to strengthen your thought leadership and elevate your professional development.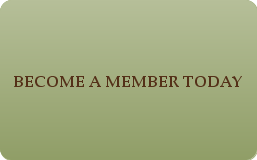 Current Service:  I teach undergraduate courses in Diversity and Social Studies Methods with a focus on urban education, equity, and social justice.  I also teach Transition to Teaching graduate students entering education. I serve as an educational advisor for two upcoming educational seminars at the Eiteljorg Museum of American Indians and Western Art, one is about American Indian stereotypes and the other features Billy Mills. I contribute to several different curriculum development projects that focus on program redesign, technology integration, and online development. I am also a member of the International Forum of Visual Practitioners (IFVP.org) and the National Council for Social Studies teachers (NCSS).​

Research Interest:   My interests include developing visual models as a way to increase learning and understanding, cultivating methods for teacher interns to create culturally responsive curriculum, and transforming students into empowered, autonomous learners. Most recently, I have developed a transformative curriculum framework for equity that I am using to improve and study urban pre-service teacher preparation.

Share why you joined CSI: 

​I was interested in meeting like-minded people who believe growing and learning is fostered through developing relationships and sharing research in a retreat-like format. I came away from my first CSI conference exhilarated with new research ideas, renewed and ready to advance my own research interests. I connected with people from diverse backgrounds who shared a real passion for their work and decided "I want to be part of this!" CSI allows me to work with authentic people around scholarship that matters. 

Dr. Lonni Gill

Clinical Assistant Professor, 

School of Education 

Indiana University

Indianapolis, IN, USA