RESEARCHING PROFESSIONAL PRACTICE IN EDUCATION, BUSINESS AND BEHAVIORAL SCIENCES

Research Scholarship Recipient

Dr. Frederick Smiley 

Dr. Frederick Smiley, Montana State University-              Northern,  is our most recent research scholarship recipient.  We are proud to support Dr. Smiley's research "Compassion Fatigue: Teacher's Perspectives and Applications".  

All CSI members are eligible to apply for research funding.  Each quarter, we award one $250 grant to be used by members to subsidize research initiatives.  

4857 Hwy 67, Suite #2

Granite Falls, MN 56241

Copyright 2012: Center For Scholastic Inquiry. Academic Research Conference. All rights reserved.

CSI Membership | Academic, Behavioral Science & Business Research Conferences
Our members receive some of the best value for their money in the industry. Some of our exclusive member benefits include the following:  

The annual fee for an individual membership to The Center for Scholastic Inquiry is only $150. This rate is a savings of almost 40% over some of our top competitors. 

JOIN TODAY to strengthen your thought leadership and elevate your professional development.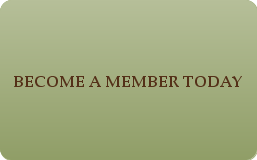 Current Service: 

-I teach Child Development, Lifespan Development, General Psychology, General Psychology 2, Play Therapy, Family Systems, Global Helping Professions, Urban Encounter, Independent Studies, Marriage and Family, and Abnormal Psychology. 

-Adjunct Professor Psychology: Graduate Counseling 

I have taught Human Appraisal; Human Growth and Development; Child and Adolescent Development and Treatment;

-IWU Online: Summer blended learning courses in: Child Development, Child and Adolescent Development and Treatment, and Human Growth and Development

Research Interest:   

-Research on students' faith development, parental attachment and emotional intelligence. Examined attachment with parents, parents' model of spirituality, God image, experiences in close relationships and emotional intelligence. (2008)

-Parental Attachment and Faith Development.  A study investigating the relationship between parental attachment in college students and stages of faith development (2004-2012)

-Research with students examining the Role of Faith, Forgiveness and Learned Optimism. (2009)

-Research study on Emotional intelligence and attachment in an inpatient High School addiction treatment program. Partnered with Hope Academy, Fairbanks Treatment Center, Indianapolis, IN. Measures added to intake evaluation for treatment planning. (2011-2014)

Share why you joined CSI: 

​I joined CSI because it is a good way to present and publish research and network with academic colleagues all over the country.

Dr. Betsye Hunter Robinette

Professor of Psychology, 

Indiana WesleyanUniversity

Marion, IN, USA



By request, we have added service opportunities. Activities such as these are very important to our professional development as well as scholarship itself. Please review these opportunities.  If one or more interest you, please take advantage of them.  If you have additional opportunities to share, we can add them.   Please submit opportunities to 
csiteam@csiresearch.com
 for consideration.
BECOME A PEER REVIEWER:

If you are interested, please click on the appropriate tab below.  You will be prompted to email our editorial team.  In the email, please indicate if you'd like to serve as a peer reviewer for manuscript submissions (specifically which journal) or conference proposals.

SERVE AS AN EXTERNAL REVIEWER:

If you are in need of an external reviewer to assist you with your tenure or promotion report, please click on the appropriate tab below for a list of colleagues who have volunteered to serve.